The artworks exposed in our gallery are exclusive.
For more information and availability, feel free to contact us by email.
Kundry hosts different artists ranging from paintings to watercolors to mixed media. 
Ivano Berlendis is originally from Bergamo but he is in love with the Amalfi Coast. His artworks are realized with a special tecnique: in fact he first prepares the paper or the canvas with a fine layer of cement. Then he scratched it and draws on it. the colours used are not only glazes or acrilics, but also asphalt, graphite and wax.
He chooses unusual views of the Coast for its creations, adding on the landscape cartoon characters or greek elements, like columns or statues. Among his frequent sunbjects, also motors and sailboats, his big passion.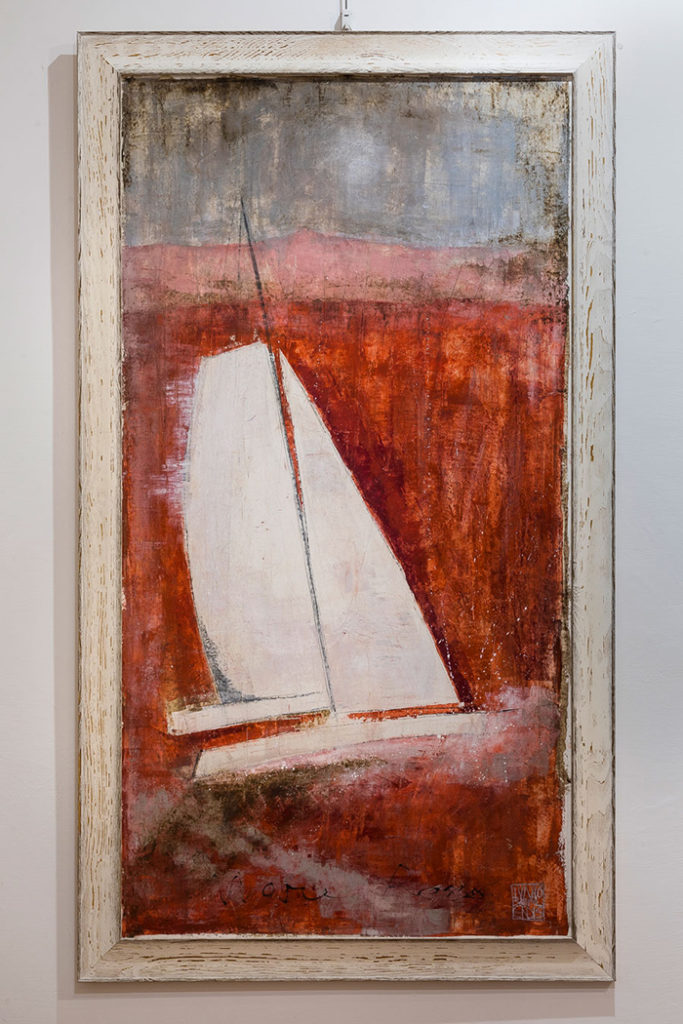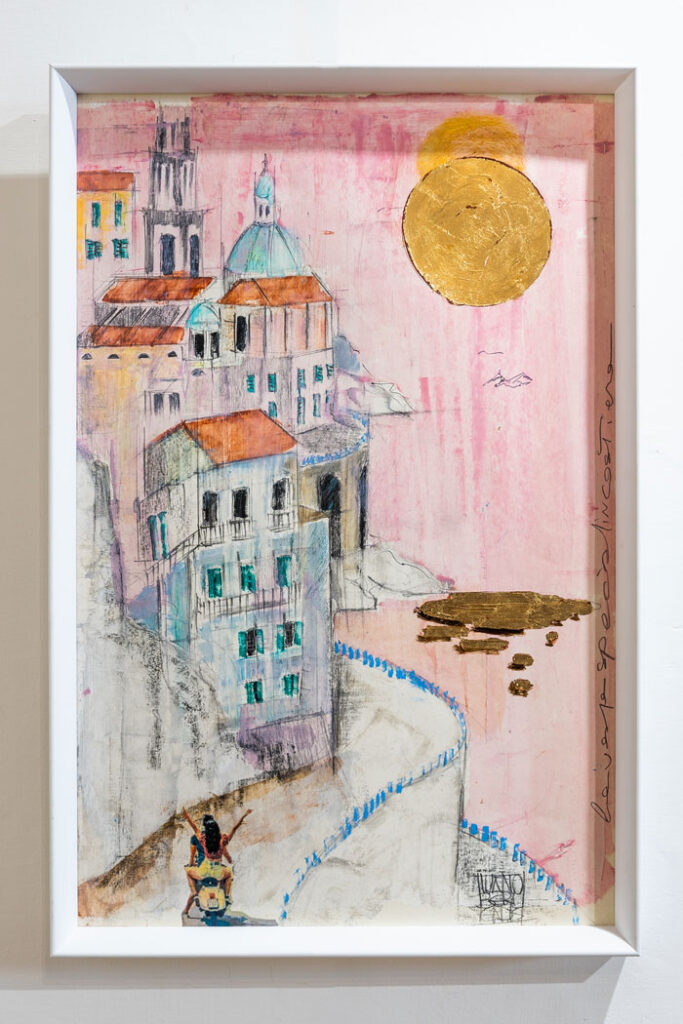 Watercolours of different artists portray the Amalfi Coast and its small villages. Some of them are very realistics…some instead are more modern and essentials.
high definition print from original watercolours.
NUMBERED SILK SCREEN PRINTING
with framing service
Giuliano Grittini
Gianni Moramarco
"Everything old is new againg" is the slogan for this vintage corner.
Old posters are remade on wooden panel with colours, stones and vintage fancy frames. Subjects range from old magazines to music, present and past icons, food and cocktails….
Unique pieces also on request, with customize sizes and subjects.
Vintage small paintings with golden frame (18x23)
Vintage medium paintings (30x40)
Vintage medium paintings with frame (30x40)
For each painting measuring 30×40, it is possible to add one of the available vintage frames.
with inserts of precious stones.
ARTWORKS MADE WITH AUDIO AND CINEMA TAPE
The artist uses the cinema or audio tape to create the iconic portraits. It is possibile to customize your special artwork.
Different materials are found and reused to realizes those unique handmade works.
Artistic mosaics showing views and villages of the Amalfi Coast, unique lamps, luminous panels and design furnishing enrich the offer of Kundry Bottega d'arte, keeping the uniqueness and diversity mission.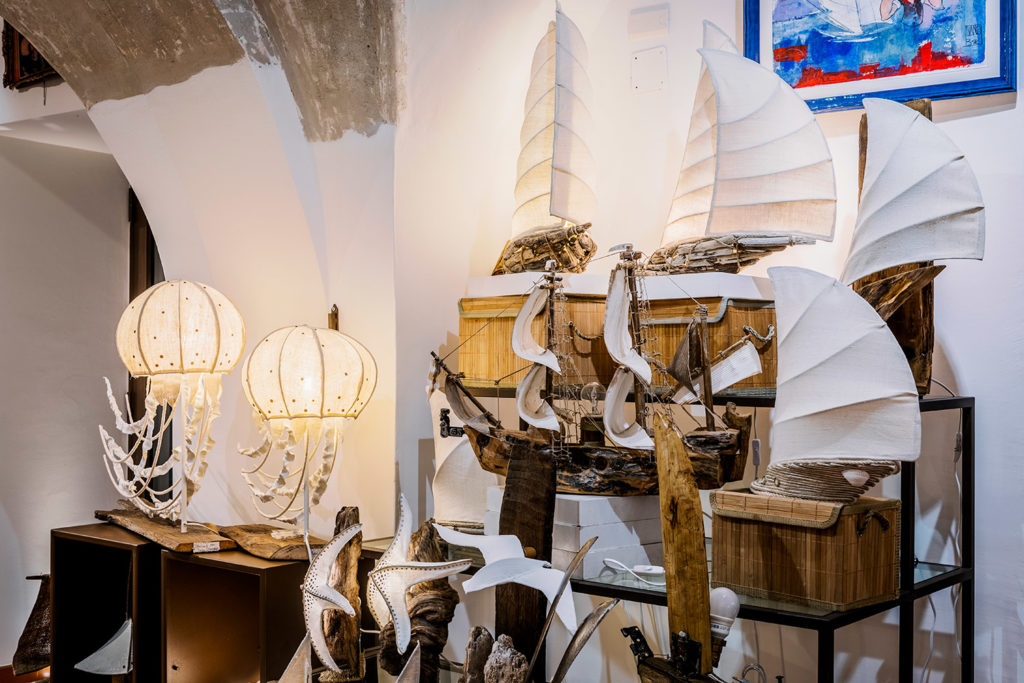 Kundry Bottega d'Arte displays also artistic ceramic of contemporary artists, unique and modern pieces.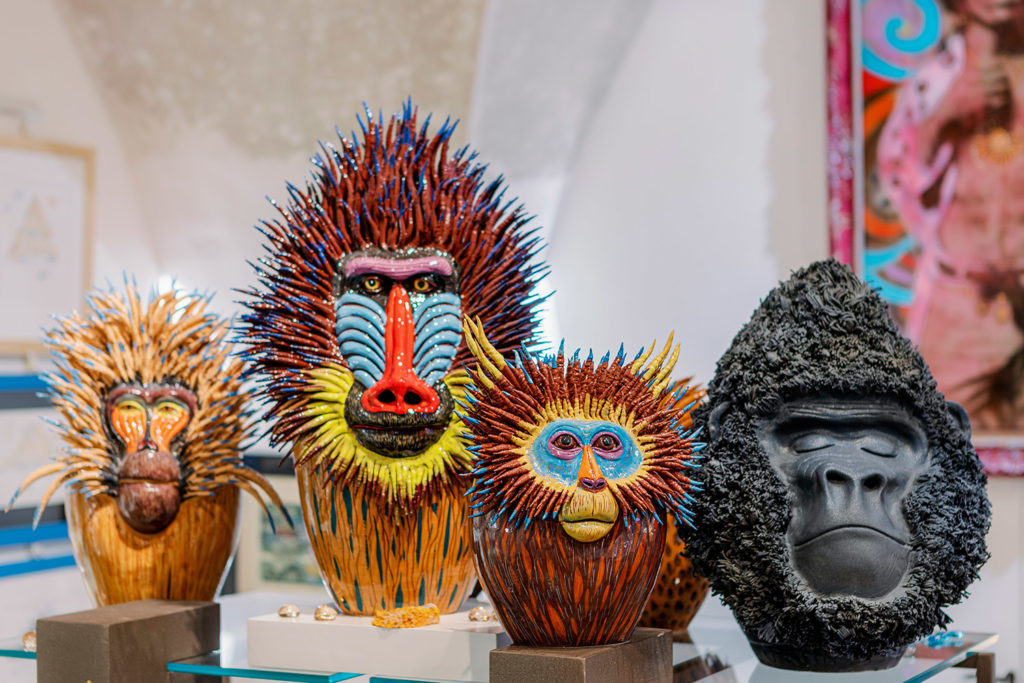 Small framed ceramic tile  with the interpretation of the villages of the Coast. Check availability of different combination pf colours.